Genak shipping is a multipurpose company in the turkish navy, power plants and energy sector and industry sector as a repair, manufacture, consultants and project management basis on turkey.
We have 15 years experience with qualified person on this sectors, and provide our service in 300 m2 our workshop.
Our philosophy is that the ships are not the wealth of the owners only but the wealth of us all and our country. we consider disclosing and teaching the knowledge, which many obsolete repairman hide as a trade secrets, to young ship engineers a duty and are proud for it too. we send off each ship we repair with blessing.
We provide 24 hours service to all ships in turkey.
Quality Policy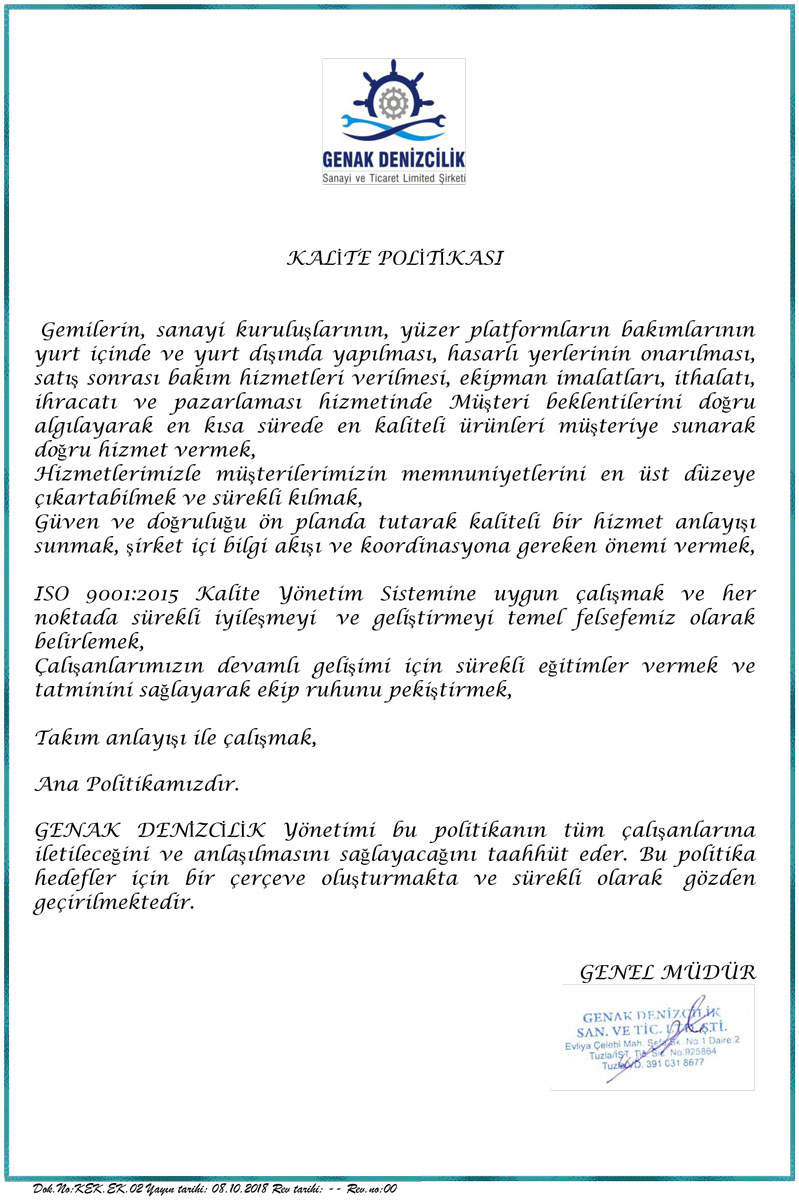 Tags : About Us